When you have separated from your partner, you may disagree on many things. But one thing which still unites you is wanting to do what you feel is best for the child or children you share.
Just because your relationship is no longer viable doesn't mean that either of you is any less committed to your responsibilities as parents.
When it comes to determining the best outcome for your child, deciding which of you gets custody is an inevitably difficult conversation – custody battles, in particular, can be extremely difficult and upsetting for all parties involved.
The key to making the process as painless as possible and ensuring that your child gets the best outcome is to be prepared. That means familiarizing yourself with the state laws regarding child custody in Kansas.
We're here to help you navigate the complicated child custody laws in Kansas to help you understand how to prepare your case and pursue a desirable outcome for you and more importantly, your child.
1. How Child Custody is Decided in Kansas
In the state of Kansas, child custody is decided by a judge. They determine who gets legal custody and where the child lives based on assessment of what's in the child's best interests.
This also includes decisions about visitation rights for the parent who is not awarded custody.
2. How a Judge Makes Their Decision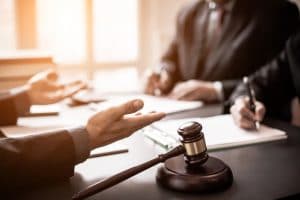 Because custody is determined at the court's discretion, it is certainly not a decision that's made lightly or arbitrarily. A decision will be made based on a broad range of relevant factors. While this will vary from case to case, deciding factors will usually include:
The child's relationship with each parent
What the parents want for the child's custody and residence
What the child wants for themselves in terms of custody and residence
The child's involvement in their current home, school and community
The child's behavior and academic progress and how these may be impacted by relocating
The state of the child's relationship with any other siblings who might also live in each parent's home
The child's relationship with other people (like a parent's new significant other or close friends) who may affect the child's best interests
Each parent's willingness and ability to foster a meaningful relationship between their child and their co-parent
Any previous history of neglect or abuse- including spousal abuse, sexual abuse, child abuse or neglect
Any other pertinent information supplied by either parent
Additional Steps the Judge Might Take to Make Their Decision
Sometimes a judge may appoint a Guardian Ad Litem or Case Manager to help them find out more about the child's needs and evaluate the ability of both parents to meet those needs.
The court may also subject both parents to physical or mental examinations to help determine their ability to look after the child.
While an GAL's recommendations will play a significant role in influencing a judge's decision, the judge still has full autonomy and such investigations are not binding to the court.
3. The State Does Not Always Assume the Mother Should Be Sole Custodian
The state does not automatically assume that a mother is the best parent to assume custody on the basis of gender or how often the mother is home with the child. The decision is made without bias or preconceptions and is based solely on which parent can demonstrate the strongest case for custody based on the above.
4. The Difference Between Joint Custody and Sole Custody
Joint custody gives each parent the equal right to make decisions in their child's best interests. Sole custody means one parent has the ultimate power to make decisions that might affect the child's welfare, health or education.
5. Parenting Plans Should Always be Put in Place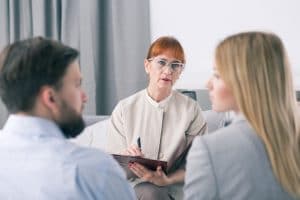 A parenting plan is a document that establishes which parent gets legal custody, a schedule for visitation that allows the child quality time with both parents and a procedure to bring an easy resolution to disputes between parents.
Above are the common things involved in a parenting plan, but they can include more involved details and agreements.
It is essential to put a parenting plan in place if you share a child who is a minor. Even if you and your co-parent get along fine and feel that a spoken agreement is good enough, this relationship could deteriorate in the future and you will want to have something in writing.
6. Parents with Joint Custody May or May Not Pay Child Support
The court may rule that child support costs need to be paid by one or both parents regardless of custodial arrangement. This decision with vary based on the financial situation of both parents among other factors.
7. You Cannot Be Denied Visitation Rights if You Cannot Pay Child Support
A parent still has visitation rights regardless of their payment of child support. The only instance in which visitation will be denied is if a judge determines that exposure to a parent might result in physical, psychological or emotional harm to the child.
8. New Partners of Other Parties Will Not Have an Impact on Getting Custody (In Most Cases)
A parent living with a new boyfriend or girlfriend will not necessarily have a negative impact on their suitability for custody.
If the child does not have a good relationship with such a partner, this may be a factor. The only instance in which this plays a significant part in influencing a judge's decision is if either partner is living with someone who has been convicted of child abuse or is registered as a sex offender.
9. Moving the Child Out of State
This depends on the custody arrangement between both parents. By rule of thumb, parents with residential custody need to provide a minimum of 30 days' notice prior to changing residence or removing the child from the state for more than 90 days.
Failure to do this is normally a violation of Court Order. Parents can make a case to prevent a move, by filing a Motion to Restrain an Out-of-State Move by the opposing party.
10. Suggesting Modifications
After a case has been tried or both parties have reached a settlement, the judge will make a ruling. However, following their decision, either parent can suggest a modification to any existing arrangement. This usually takes place when there is a change in a parent's circumstances which will impact the child's surroundings and / or quality of life.
(Recommended Read: How to Increase Parenting Time or Modify Custody)
What You Can Do to Increase Your Chances of Getting Custody
While custody negotiations can be a frustrating and emotionally trying time for everyone, it's imperative to remain calm and civil and demonstrate that you have only your child's best interests in mind. If you can foster a positive relationship with your co-parent and work together, this affords a much better chance of an advantageous custody agreement.
In addition to that, you should also hire an experienced attorney to handle your case
If you need advice or assistance with anything pertaining to child custody in Kansas, get in touch with us today. The team at Oswald Law understands how stressful and difficult this situation can be and we want to find the best outcome for both you and the child.