Frequently Asked Questions
Q: Are office conferences free?
A: A free initial consultation, up to one hour, is provided on all social security, workers' compensation and personal injury actions. An office conference fee is charged for consultations related to all other areas of the law. Initially, any of our attorneys are willing to visit with you by telephone to discuss the type of case you have and whether someone in our office would be able to assist you.
Q: What fees are charged?
A: Cases involving social security disability, workers' compensation and personal injury are usually taken on a contingent fee basis. If we take your case and are unable to obtain a recovery, there will be no fee charged. All other legal matters are charged either on a flat fee or hourly basis. The total fee will vary depending upon the issues involved, the time spent, and the complexity of your case. *Payments can be made by Visa or Mastercard.
Q: Do I need an attorney?
A: In our initial interview we should be able to advise you whether the matter you have requested requires legal representation. As a general rule, if another attorney or insurance carrier is involved in bringing a claim against you, legal representation or at least an initial consultation is always advised. If members of our firm are not able to assist you, we will give you suggestions or may provide a referral to an attorney capable of handling your case.
Q: What documents do I bring?
A: In order to properly evaluate your case, our attorneys would need to be provided with any documents relating to the legal issues involved. In all cases where a lawsuit is filed, we would need to review copies of all documents that you have received. At the initial consultation, we may request other documents. Your case cannot be properly evaluated without a review of all relevant documents.
Q: Do we handle cases outside of Kansas?
A: Yes, our group includes an attorney who is also licensed in Missouri.
Get a winning team to fight for you when it matters most.
 Call for a Consultation:
(620) 662-5489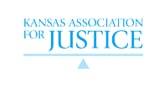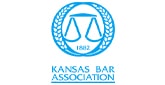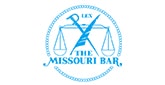 Call Today! (620) 662-5489
330 West 1st Avenue
Hutchinson, KS 67501