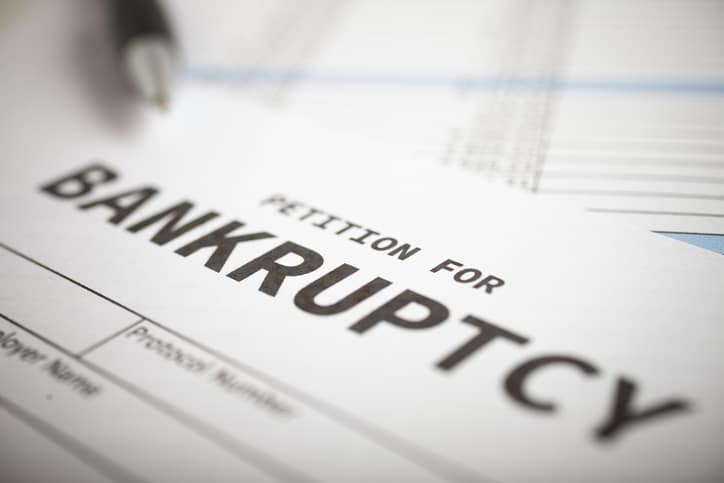 Bankruptcy is your chance at a financial fresh start. We will take an honest look at the pros and cons of bankruptcy so that you can hopefully enter the process with some valuable peace of mind. 
The Pros Of Bankruptcy
Although bankruptcy isn't the most positive thing that can happen in your life, it is always important to look for silver linings. Bankruptcy isn't the end of the world and is sometimes necessary to get your life back on track. Here are some positives that can come with filing for bankruptcy. 
1. It is a Time To Refocus
If you're under constant pressure from creditors, it's often hard to focus on achieving your goals. You're forever worrying about letters coming to your door and your phone ringing with agencies demanding immediate payment. This can really start to take a toll and affect your everyday life in an extremely negative way. 
Bankruptcy is a chance for you to regroup, take stock of the situation, and focus on the things that matter to you. You can dedicate your time to turning your financial situation around by creating a plan of action, instead of having to endlessly answer phone calls or respond to final warnings and bailiff demands. Bankruptcy is a form of closure that enables you to move forward. 
2. Legally Waive Your Debts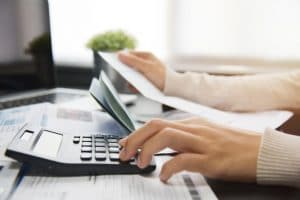 Sometimes individuals take on unsustainable debts that creditors should never have let them borrow in the first place. People can also just get unlucky and lose their job or go through an expensive life change that leaves them without material resources.
Bankruptcy is a tool that essentially asks society to forgive your debts when there is no way that you can feasibly pay them off. 
Debt waivers aren't always total. For instance, you may still be liable for some repayments. Often, you're able to consolidate your debts into a single debt repayment to a specific company. Either way, your burden goes down and opportunities to start over increase. 
3. Protect The Assets You Need To Survive
Many people want to avoid bankruptcy out of pride. They don't want to admit to themselves that they are not able to meet their debt obligations. 
Doing that, however, can often hurt even more. Without the protection of bankruptcy, creditors might be able to legally strip you of assets that you need, like your house and car. 
In most cases, filing for bankruptcy allows you to keep the things you need to survive. You're often able to keep your house and your car, enabling you to carry on working and maintaining a certain level of comfort. 
(Recommended Read: Exempt Assets for Bankruptcy in Kansas)
The Cons Of Bankruptcy
Bankruptcy, unfortunately, comes with some negative repercussions too. Below are some of the negative things that will likely happen when you file for bankruptcy. It is very important that you are aware of these things so that you can avoid unwelcome surprises down the road.
1. You Could Lose Access To Credit
Bankruptcy is a sign that you took on too much debt and weren't able to pay creditors back according to the terms of their loans. Creditors don't forget this. 
Instead, the credit rating agencies write it into your record. Thus people who go through bankruptcy will find it challenging to get credit in the future for anything, including a house, car, or business. 
The ramifications of bankruptcy, however, often extend well beyond the matter of getting credit. Remember, credit cards are essentially a type of loan. The credit card company lends you money to spend every month, and then you pay the bill off when the time comes. Some hotels and car rental companies, however, insist that you make payments on credit cards, not debit cards, meaning that staying in hotels and traveling abroad can be a challenge. 
2. Bankruptcy Status Is Liable To Change
Bankruptcy isn't something that you can do and then forget about once the legal proceedings finish. It often requires you to engage in further tasks along the way. 
For example, let's say that a relative passes away and you inherit a large amount of money after bankruptcy. The courts can decide, in these circumstances, to rescind bankruptcy protections and demand that you pay your creditors in full with the money you received. 
Furthermore, not all bankruptcies are final. Some agreements may demand that you continue making payments to creditors to "make good" on your debts. 
3. Not All Debts Disappear After Bankruptcy
While filing for bankruptcy helps you to clear most of your debts, there are some which, by law, you can never eliminate. 
These include: 
Fines that you owe to government departments and restitution payments
Student loan debt
Domestic Support Obligations including child support and alimony payments
Recent back taxes
4. You Likely Cannot Keep Non-Exempt Assets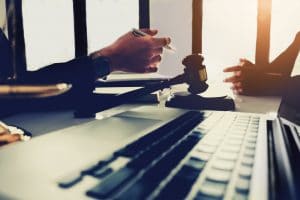 There is a provision in Chapter 7 bankruptcy that allows you to keep exempt property when filing for bankruptcy, usually the home in which you and your family live. However, bankruptcy does not protect you against other assets that you may own if selling them could help pay back your creditors. 
Suppose, for instance, that you own a second vacation home. Current bankruptcy laws mean that you are liable to lose that home to pay your debts. There are other items that are classed as in "non-exempt" property too, such as bonds, stocks, cars, and cash. 
5. Bankruptcy Stays On Your Credit History For Years
The rules, as they currently stand, say that bankruptcy must stay on your credit history for ten years. That means that you may have to wait ten years before you're able to get a loan to start a business or take out a mortgage. 
Some lenders will loan money to people with a history of bankruptcy but will charge much higher interest fees. Lenders often feel justified asking for more if borrowers have had trouble repaying their debts in the past. 
Depending on which type of bankruptcy you need to file for, it will remain on your credit history for 7 years (completed Chapter 13 bankruptcies) or 10 years (Chapter 7 bankruptcies).
6. Bankruptcy Isn't Cheap
While bankruptcy helps to clear bad debts, it's not free. There are many costs associated with it that you need to take into consideration. 
These fees include filing fees, credit counseling fees, and the fees for acquiring legal assistance. 
Filing for bankruptcy isn't without financial and emotional costs, but it also isn't the end of the world. Bankruptcy is a legally challenging process and it is best done with an experienced attorney who understands the legal ins and outs by your side. Contact Oswald Law at 620-662-5489 today to schedule your consultation. 
About Us
Whether you need a bankruptcy attorney, DUI lawyer, criminal defense attorney, divorce attorney—or assistance with estate planning or contracts—we have extensive legal knowledge to help you resolve your legal issue.
Get the treatment you deserve from an experienced team working diligently on your case. We are your advocates, tirelessly fighting for your best outcome.
Custody negotiations are a trying time for everyone involved. The best thing you can do is not let all the emotions and frustrations take over.  Always keep your children's best interests at heart. If you are able to maintain a civil relationship with your ex-partner...
Call For a FREE Consultation
Get a winning team to fight for you when it matters most. Call us today!
Get a winning team to fight for you when it matters most.
 Call for a Consultation:
(620) 662-5489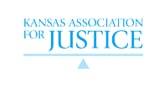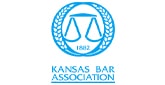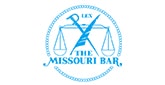 Call Today! (620) 662-5489
330 West 1st Avenue
Hutchinson, KS 67501