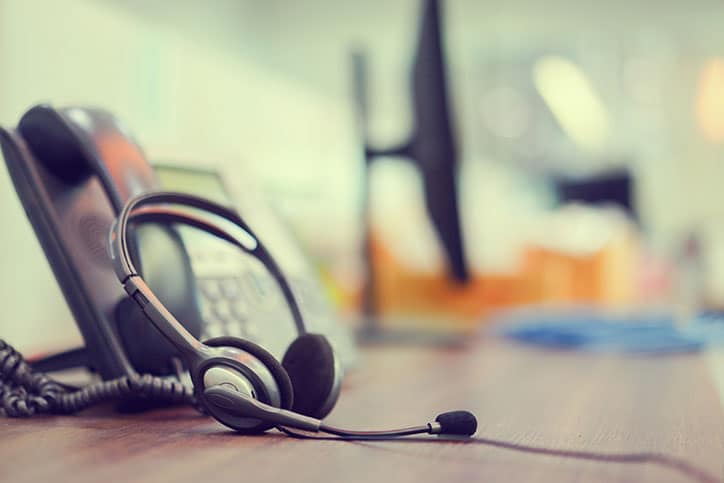 Everybody has been getting them and quite frankly everyone hates them. We are talking about telemarketing calls. The numbers are unbelievable. According to estimates, Americans received 26.3 billion automated telemarketing calls in 2018.
How to Take Legal Action Against Telemarketers
But you can fight back. You don't have to be harassed by a telemarketer. In Kansas, you can protect yourself and your family against unwanted solicitation from a telemarketer, and one of those ways to do so is by filing a lawsuit. You have the right to face the harassing telemarketing in court and seek compensation. You don't have to let them commit ongoing harassment and violate the law.
Federal Telephone Consumer Protection Act
The roots of Kansas' telemarketing protection laws began at the federal level. By the early 1990s, Congress was receiving a large number of complaints from the public about telemarketers and debt collectors harassing people over the telephone. This was before the days of caller ID and cellphones. Congress held hearings on the topic and adopted the Telephone Consumer Protection Act in 1991. It was amended in 2003 and 2012.
The act established the Do Not Call Registry. People can register a phone number in a database, and telemarketers cannot legally call anyone on the list. The law also regulated robocalls and provided ways that consumers could strike back against telemarketers. If a telemarketer violated the no-call list, there were legal consequences.
Kansas Consumer Protection Act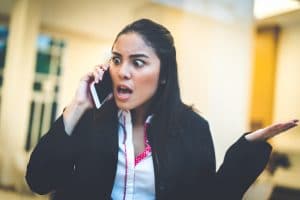 The main route to file a lawsuit against a telemarketer in Kansas is the Kansas Consumer Protection Act. Under Kansas Law, consumers are protected against "deceptive and unconscionable practices" by a telemarketer. The law gives you the right to file a lawsuit against a telemarketer and provides specific provisions on the amount of damages that you can collect.
You can collect civil penalties of up to $10,000 for violations.
The law provides enhanced penalties of up to $20,000 for a company that violates a previous court order.
Kansas No-Call Act
The section of the law that gives Kansas consumers the right to file a lawsuit against a telemarketer is a provision of the Kansas Consumer Protection Act called the Kansas No-Call Act. Anyone who is registered through the federal no-call list is considered to be on the Kansas no-call list.
This law does the following:
Prohibits a telemarketer from obtaining payment through unusual means, such as having payment picked up through a professional delivery person, courier or other pickup types service before you are able to inspect the purchased goods.
Prohibits a telemarketer from sending solicitation through a fax or the computer once you request that communications cease.
Prohibits the withholding of the telemarketer's caller ID. The number must be properly displayed on your phone.
What is Spoofing?
It can be challenging these days knowing who is actually calling you with a telemarketing solicitation. Consumers can file lawsuits against a harassing telemarketer if they are based in the United States and are properly identified. However, many telemarketers these days are overseas and use a technique called spoofing to hide their location and identity. Spoofing allows a telemarketer to use someone else's caller ID in order to hide who they really are.
When deciding to file a lawsuit against a telemarketer, you need to identify the company that the caller is associated with. There are ways to reveal a caller's identity if they are trying to hide it. For example, you can use a paid service that helps you identify the phone number, and the location of the caller when the caller is spoofing the phone's ID.
Filing a Lawsuit Under the Kansas Consumer Protection Act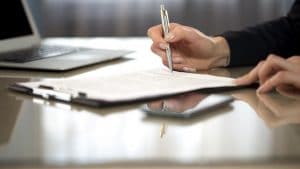 When filing a lawsuit under Kansas Consumer Protection Act against a telemarketer, you should start by hiring an attorney. An attorney understands the complex consumer protection laws in Kanas and can help you understand them better. A legal professional will discuss your case with you and help you decide if perusing a lawsuit against the telemarketer is a good idea. Your attorney will also file the proper paperwork and represent you in court. Having a professional on your side gives you the best chance at a successful outcome in the case.
Things to consider:
Has the required timeline to file a lawsuit passed?
You have a limited time to file a lawsuit after the telemarketer violates the law. The statute of limitations under the Kansas Consumer Protection Act is three years unlike the federal act, which is only one year.
Is your phone number listed on the federal do not call list?
A telemarketer is required to check the no call list every 30 days to update the call list in order to make sure a number is not listed. A telemarketer cannot call you if your number is listed on the no call list. The telemarketer is allowed to claim the call was made in error, but that claim can only be used once in a 12-month period. 
Has a business relationship already been established between you and telemarketer?
The telemarketer is allowed to call you if a business relationship has been established between you and the company even if you are on the no-call list. That might exist in the case of a debt collector. When you signed up for a credit card, for example, you gave the credit card company the right to collect the debt through solicitation by a third party. It doesn't matter if you are on the no call list.
Did the telemarketer properly identify him or herself?
When making a telemarketing call, the caller must state the purpose of the call and the business that is being represented when you pick up the phone. The caller is required to end the call if you "give a negative response at any time during the consumer telephone call." The call must end within 25 seconds after the negative response is given.
Did the telemarketer respond promptly when you picked up the phone?
A telemarketer or auto-dialer is required to engage you within five seconds after you pick up the phone. This can sometimes be a problem with auto-dialers.
Was caller ID properly used?
The telemarketer cannot use any kind of spoofing technology. The caller's number must be correctly displayed on your caller ID.
Has the Kansas Attorney General or a local district attorney already filed a lawsuit?
The Kansas Consumer Protect Act gives prosecutors the right to file a lawsuit against a telemarketer who is conducting illegal practices. Several high profile cases have been successfully filed and damages won in favor of the state of Kansas. In 2019, the Attorney General's Consumer Protection Division was awarded $10,000 in penalties and fees for a lawsuit against a California company for violating the do not call list.
If you or someone you know is being harassed by telemarketers and robo-callers, seek counsel through the professionals at Oswald Law. We will work with you to see if you have a case to stop the harassing calls and get back to talking to the people you want to talk to. Click here to contact us today and schedule your appointment.
About Us
Whether you need a bankruptcy attorney, DUI lawyer, criminal defense attorney, divorce attorney—or assistance with estate planning or contracts—we have extensive legal knowledge to help you resolve your legal issue.
Get the treatment you deserve from an experienced team working diligently on your case. We are your advocates, tirelessly fighting for your best outcome.
Custody negotiations are a trying time for everyone involved. The best thing you can do is not let all the emotions and frustrations take over.  Always keep your children's best interests at heart. If you are able to maintain a civil relationship with your ex-partner...
Call For a FREE Consultation
Get a winning team to fight for you when it matters most. Call us today!
Get a winning team to fight for you when it matters most.
 Call for a Consultation:
(620) 662-5489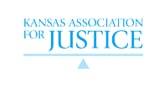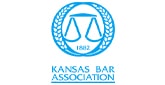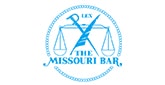 Call Today! (620) 662-5489
330 West 1st Avenue
Hutchinson, KS 67501