Death is always a terrible tragedy for a family to endure. But when someone dies without establishing a legal will, there are even more challenging issues for a family to face. To highlight the importance of having a will, here are the Kansas state laws that pertain to assets if a person dies without a will.
A person who dies without a will in Kansas will have their assets go to his or her closest relatives according to state intestate succession laws. The only assets affected, however, are those that the person solely owns in his or her name.
Shared assets or those designated with a transfer-on-death stipulation like certain deeds, accounts, registrations, funds and other proceeds are not subject to intestate succession laws. If a beneficiary has previously been named for certain assets, that person would then take ownership of those assets.
Who are the Legal Beneficiaries in the Event of Death?
The Kansas intestate succession laws state that the beneficiaries of your assets depend on whether you have children or other relative living when you die. If you have children but no spouse, your children will inherit your assets. If you have a spouse but no children, your spouse will inherit your assets.
If you have both a spouse and children, your spouse and children each get half of your intestate assets. If you have parents but no spouse or children, your parents inherit your assets. If you have siblings but no spouse, children or parents living, your siblings inherit your assets.
 What Assets Will Children Receive?
The assets your children receive depend on how many children there are and whether or not you are married. For children to inherit your property, the state must consider them legally your children. This is often clear but can be confusing, so let's review how the state determines inheritance among children.
Adopted children receive an intestate share of your assets the same as your biological children. Foster children and stepchildren you haven't adopted do not automatically receive a share. Children you placed for adoption who were adopted by another family would be entitled to an intestate share of your assets.
Children you conceived but not born before your death are also entitled to an intestate share. Children born to fathers outside of marriage are entitled to an intestate share if paternity has been established under the law. Your grandchildren are entitled to a share only if your child (their parent) dies before you.
Will Your Property Pass Over to the State?
Your property will only pass to the state if you haven't left a will and have absolutely no surviving family. This is rare because the law allows for your property pass to anyone related to you – spouses, children, grandchildren, parents, grandparents, siblings, nieces, nephews or cousins. So if you don't have any immediate family, one of your more distant relatives will inherit your assets.
Half-relatives count as whole-relatives under the intestate succession laws, so if you have a sister born to the same father but a different mother, she is still entitled to an intestate share of your assets. Relatives will receive their intestate share of your assets regardless of their immigration status, and any relatives conceived before you die, but born after you die are still entitled to their intestate share. The law does state, however, that that no one who feloniously causes your death or arranges your death will receive a share of your assets.
If you have questions about Kansas intestate laws or questions about establishing a will, contact Oswald Law at 1-800-894-5931 today to schedule a consultation.
About Us
Whether you need a bankruptcy attorney, DUI lawyer, criminal defense attorney, divorce attorney—or assistance with estate planning or contracts—we have extensive legal knowledge to help you resolve your legal issue.
Get the treatment you deserve from an experienced team working diligently on your case. We are your advocates, tirelessly fighting for your best outcome.
Custody negotiations are a trying time for everyone involved. The best thing you can do is not let all the emotions and frustrations take over.  Always keep your children's best interests at heart. If you are able to maintain a civil relationship with your ex-partner...
Call For a FREE Consultation
Get a winning team to fight for you when it matters most. Call us today!
Get a winning team to fight for you when it matters most.
 Call for a Consultation:
(620) 662-5489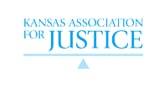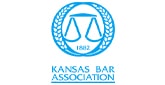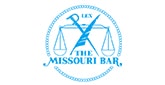 Call Today! (620) 662-5489
330 West 1st Avenue
Hutchinson, KS 67501