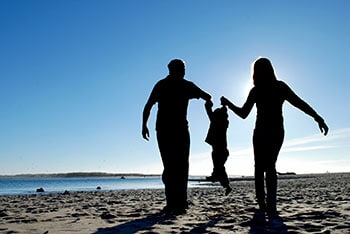 If you're thinking about adopting a child or infant, you probably have a lot of questions. While each situation is bit different, here's a general outline of how the process works in Kansas, who may adopt, and where to start.
Who is Eligible to Adopt in Kansas
By law, potential adoptive parents must be at least 18 years of age. The kind of adoption you're interested in will determine if you have to be below a certain age to adopt. If you're married, your spouse must also consent to the adoption. Kansas law requires anyone who wishes to adopt to pass a criminal background check and have the means to financially support a child.
Types of Adoptions
Private or Independent Adoption – When a minor child is adopted without the involvement of an agency. This can be arranged directly between the adoptive and birth parents, or through an attorney acting as an intermediary. Consent can be given by the child's legal guardian, parent(s), or a person not affiliated with an agency that acts in loco parentis (in place of a parent).
Open Adoption – When the birth and adoptive families exchange information and can choose to remain in contact with each other after the adoption is complete. This can include photos, letters, or even face-to-face visits.
Closed Adoption – Adoptive and birth parents do not know each other's identifying information and do not have contact with each other.
Stepparent Adoption – When a minor child is adopted by a birth parent's new spouse.
Identified Adoption – Also called a designated adoption, it's a cross between and agency and independent adoption. In this situation, the birth mother and adoptive parents agree to the adoption and then have an adoption agency handle the actual process.
Agency Adoption – When the child is placed with adoptive parents by a private or public agency that's regulated and licensed by the state. In this case, the agency consents to the adoption, because the birth parents' rights have already been given up or terminated. If you wish to adopt through an agency, the process begins by selecting an agency and contacting it directly.
International Adoption – When the child being adopted is a citizen of a different country. The new parents must meet the adoption requirements of both their home state and the foreign country. An immigrant visa is required for the child to enter the United Stated, which is obtained from the U.S. Citizenship and Immigration Services (USCIS). This agency was previously known as Immigration and Naturalization Services, or INS. Once the adopted child enters the U.S., he or she will automatically receive U.S. citizenship.
Relative or Kinship Adoption – When a child or children are adopted by a family member, often grandparents or aunts and uncles. These adoptions usually take place when parents of minor children die or are no longer able care for the children because of situations like alcohol or drug abuse.
Adoption Steps for Kansas Residents
This is the general process for an adoption in the state of Kansas. If you're considering an infant, international, special needs, or older child adoption, there may be special considerations or additional steps and requirements.
Consent to Adoption
Unless the birth parents have had their parental rights terminated legally for being ruled unfit, they both must consent to an adoption. In the case of a newborn infant, Kansas law requires a waiting period of 12 hours after the child is born before the birth mother can give consent to the adoption, and then the adoption decree can't be entered for 30 days. NOTE: If a biological parent does not financially and emotionally support a child for a two-year period of time, consent to a step-parent adoption may be deemed unnecessary by the court.
Home Study and Investigation of the Adoption Parents
In both Kansas and Missouri, adoptive parents are required to go through an investigation called a home study. This process is typically conducted by a licensed social worker or a state agency, and the purpose is to ensure the prospective parents are fit to care for a child. The social worker will review the parents' home life, including marital and financial stability, lifestyle, any other children, mental and physical health, job obligations, and criminal background. After the study is complete, a report is prepared for the court, complete with a recommendation from the social worker about whether the adoptive parents are fit to raise and child and if the adoption should be approved. The court reviews the report and then decides whether to approve the adoption or not.
As a side note, many adoptive parents find the social worker who completes their home study to be a good resource for information about what it's like raising an adopted child, and what issues may come up.
Adoption Petition and Hearing
All adoptive parents must have an adoption hearing, where the court reviews all the information and, if approved, finalizes the process. Before the hearing, notice must be given to everyone who must give their consent. This could be the child's biological parent(s), an agency, or court-appointed legal representative.
The next step is for the prospective parents to file an adoption petition. This document tells the court they wish to adopt the child. It generally includes identifying information for both the child and adoptive parents, the child's legal parents' information, an explanation of the relationship between the child and the adoptive parents (could be stepparent or blood relative), the legal reason for the termination of the birthparents' rights, and statements that the adoptive parents are fit to raise the child and that the adoption is in the best interest of the child.
Typically, a name change request for the child being adopted is also included. The supporting documents for the birthparents' consent or court order for termination of parental rights are also usually filed at this time.
The Final Step: Adoption Decree
If the court determines during the adoption hearing that it's in the child's best interest, the judge will approve the adoption and issue an order, usually called an adoption decree or final decree of adoption. This document finalizes the process and makes the adoption and name change legal.
About Us
Whether you need a bankruptcy attorney, DUI lawyer, criminal defense attorney, divorce attorney—or assistance with estate planning or contracts—we have extensive legal knowledge to help you resolve your legal issue.
Get the treatment you deserve from an experienced team working diligently on your case. We are your advocates, tirelessly fighting for your best outcome.
Custody negotiations are a trying time for everyone involved. The best thing you can do is not let all the emotions and frustrations take over.  Always keep your children's best interests at heart. If you are able to maintain a civil relationship with your ex-partner...
Call For a FREE Consultation
Get a winning team to fight for you when it matters most. Call us today!
Get a winning team to fight for you when it matters most.
 Call for a Consultation:
(620) 662-5489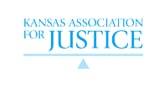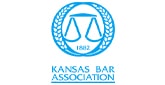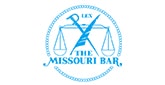 Call Today! (620) 662-5489
330 West 1st Avenue
Hutchinson, KS 67501