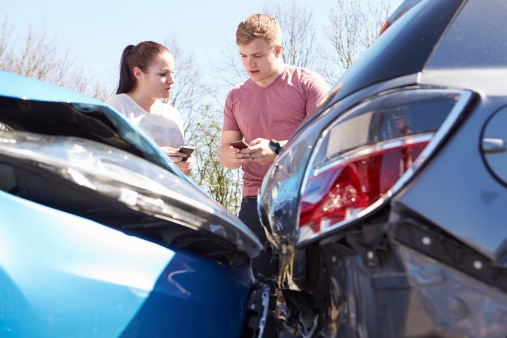 After a car accident, it can sometimes be difficult to determine whether or not you need to hire an attorney. Here are some things to consider when deciding if you need a lawyer.
Was a personal injury involved?
If you and/or someone else involved in the accident suffered permanent injury or missed a lot of time at work, you should contact a personal injury attorney. Serious injury could include broken bones, paralysis, or anything that requires hospitalization. Other considerations are if the accident involved a death, pedestrians, or took place in a construction zone.
A lawyer can help you seek reimbursement for medical bills, lost wages, and general damages like emotional trauma, pain and suffering, and other losses. If the accident wasn't your fault, the other driver's liability insurance should pay for your loss. If the accident is found to be your fault or you're in a no-fault state, you would go through your auto insurance's personal injury protection coverage to get reimbursed. If you have uninsured motorist coverage, you can seek payment through your insurance if you're hit by a driver who's uninsured/underinsured, or if it was a hit-and-run accident.
During the reimbursement process, it's common for insurance companies to negotiate with each other and to attempt to validate expenses, to make sure they don't end up paying more than needed. Personal injury attorneys like those at Oswalt, Roberts & Oswald are experienced at working to get the highest settlement amount for their clients by working and negotiating with insurance companies.
Was the accident your fault, or is fault in question?
Determining fault in a car accident is important, because it affects whose insurance company will pay. If there's an issue with who's at fault, it's best to contact a lawyer to make sure your rights are protected, and that the claim amount is fair.
If you are found at fault, you would go through your insurance policy to request payment for damages. If you're not at fault, you would contact the other driver's insurance company. However, there are some cases, like a hit-and-run, or a no-fault state, where you must try to get compensation from your own car insurance, even though you're not at fault.
Was there significant property damage?
If you're involved in a minor fender-bender, you can most likely navigate the insurance claim process without legal representation. If your vehicle suffered heavy damage, you may need a lawyer to help you get the settlement you deserve.
After an accident, the insurance company will evaluate your vehicle to determine whether they're going to pay for repairs or consider the vehicle a total loss. A lawyer can help you pursue a claim that is sufficient to cover your vehicle's repair bills or the replacement cost.
Keep in mind the statute of limitations
If you wish to file a personal injury claim, you only have a certain amount of time to do so. In Kanas, this time limit, called the statute of limitations, is two years. In order to protect your rights and recover your financial and property losses because of an accident, it's important to contact an attorney right away.
At Oswald Law, we have experience with personal injury claims for auto, truck, motorcycle, and pedestrian accidents, as well as wrongful death claims. Contact us for expert guidance through the entire process. In Hutchinson, call 620-662-5489.
About Us
Whether you need a bankruptcy attorney, DUI lawyer, criminal defense attorney, divorce attorney—or assistance with estate planning or contracts—we have extensive legal knowledge to help you resolve your legal issue.
Get the treatment you deserve from an experienced team working diligently on your case. We are your advocates, tirelessly fighting for your best outcome.
Custody negotiations are a trying time for everyone involved. The best thing you can do is not let all the emotions and frustrations take over.  Always keep your children's best interests at heart. If you are able to maintain a civil relationship with your ex-partner...
Call For a FREE Consultation
Get a winning team to fight for you when it matters most. Call us today!
Get a winning team to fight for you when it matters most.
 Call for a Consultation:
(620) 662-5489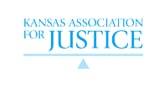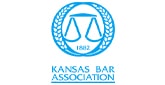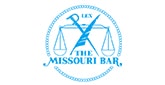 Call Today! (620) 662-5489
330 West 1st Avenue
Hutchinson, KS 67501