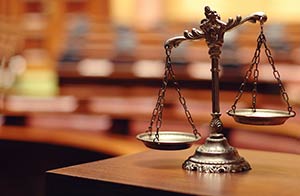 When you hire an attorney, you're getting a representative who will make sure your legal rights are upheld and that you do not do or say anything to incriminate yourself. If necessary, your lawyer can also come up with a strategy to defend you against any criminal charges that are brought against you.
Here are a few situations that would benefit you to have a lawyer present:
When being interrogated after an arrest
If you are arrested, the police have to read you your Miranda Rights before you can be interrogated. Under the Sixth Amendment, all Americans have the right to an attorney if arrested, and the right to a fair trial if charged with a crime. The Miranda Warning includes your right to an attorney and states that an attorney must be provided for free if the person can't afford one. A public defender is paid by the government, and you don't get to choose your lawyer.
The Miranda Warning also states that anything you say can be used against you in court, and that you have the right, under the Fifth Amendment, to stay silent so you don't say anything to incriminate yourself. So, having an attorney present during an interrogation ensures you don't give up any of your rights, and that your legal rights aren't violated by the police.
When being questioned about suspected criminal behavior
If you have not been arrested and voluntarily speak with a police officer, anything you say could be used against you in court later. Should you choose to allow yourself to be questioned about suspected criminal behavior, it's best to have a lawyer present.
Criminal court cases
If you are charged with a serious crime, whether it's a misdemeanor or a felony, you should have a lawyer present to ensure you receive a fair trial. This could include criminal behavior, driving under the influence (DUI), or domestic violence. If you are convicted of a misdemeanor, you could be forced to pay a fine and serve up to a year in jail. Felonies are even more serious, with a penalty that could include monetary fines and a prison sentence from a year to life.
During criminal proceedings, there could be situations where you would benefit from having a lawyer present, including a physical examination and during a line-up. Through the criminal trial process, you would want an attorney with you at the arraignment, indictment, during hearings, and at trial.
Civil court cases
A civil case is brought between two parties when they have a dispute about a legal matter and can't resolve it on their own, or when one party feels they have been wronged by the other. Both individuals and business and can engage in civil cases, and an attorney can help interpret the law and protect your rights and interests. Some common examples of civil law cases include contract violations, personal injury, and family law cases such as divorce or legal separation, child support or child custody.
If you're in the Hutchinson, Kansas area and need to hire an attorney, contact Oswald Law at 1-800-894-5931 today.
About Us
Whether you need a bankruptcy attorney, DUI lawyer, criminal defense attorney, divorce attorney—or assistance with estate planning or contracts—we have extensive legal knowledge to help you resolve your legal issue.
Get the treatment you deserve from an experienced team working diligently on your case. We are your advocates, tirelessly fighting for your best outcome.
Custody negotiations are a trying time for everyone involved. The best thing you can do is not let all the emotions and frustrations take over.  Always keep your children's best interests at heart. If you are able to maintain a civil relationship with your ex-partner...
Call For a FREE Consultation
Get a winning team to fight for you when it matters most. Call us today!
Get a winning team to fight for you when it matters most.
 Call for a Consultation:
(620) 662-5489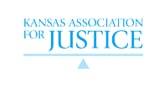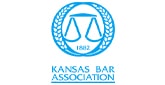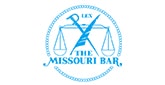 Call Today! (620) 662-5489
330 West 1st Avenue
Hutchinson, KS 67501