It's a sobering fact that about 70% of the people who die in the US do not have wills. Perhaps it's because they believed that creating a will is only for the wealthy, but nothing could be further from the truth.
Have you been putting off drafting a will? Perhaps you don't feel doing so is important for you at your current stage of life because you feel you have plenty of time. As unpleasant as it is to think about, planning a will is something everyone of legal age should do to ensure their property and assets are passed on according to their wishes.
Avoid the Probate Process
If you pass away without creating a legal will, you then become what is legally known as intestate. This means that your estate will be divvied up according to the laws of your state. Your property then goes into probate, where it will be administered to the legal heirs of your estate.
Since you did not name an executor of your estate, a judge will then appoint an administrator to make the decisions regarding the dividing up of your property. The administrator will likely be someone you and your family doesn't know and will be bound by the probate laws in your state. The administrator could then make decisions regarding your property that you or your family don't agree with your wishes.
Generally speaking, your assets will be divided up among your surviving spouse and children, but if you have neither the state will then decide among your relatives who will inherit your possessions. If you wished to leave items for friends, business associates, non-traditional family or charity, the final disposition of your affairs may lead to these items not being dispersed according to your wishes.
Protect Your Business
If you're a business owner, a will is especially important. Who do you want to inherit your business? Without a will, the decision isn't up to you.
Around 70% of small businesses end up failing in the event the business owner passed away and the intended heir wasn't able to inherit the business fully due to a lack of a legal will. Don't let this happen to you and your family business.
Protect Your Children
You are the best person to decide who should take care of your children in the event of your death. A blood relative isn't always the best option, but without a will in place a relative will assume custody or they could even end up in foster care.
Even if you're planning on a spouse caring for your kids, something might happen to your spouse as well. That's why it's important to name a specific person whom you wish to be the guardian, especially if you're in a relationship outside of marriage and you want your significant other to raise your kids.
Never Too Young
Another eye-opening statistic is that around 92% of people between the ages of 18 (the earliest age you can create a legal will) and 30 do not have a will in place. While younger people may not feel like a will is important to them, accidents and illnesses happen and being unprepared can have consequences for loved ones, domestic partners and spouses if no will has been created.
Keep the Peace
When you die and your property does into probate, it can cause a lot of strife, anger and resentment among your loved ones as to who is entitled to receive certain things of yours. This is certainly the last thing they need after losing you and the last thing you would want for them after you're gone.
In order to keep the peace amongst your loved ones, make sure you have a legally-binding will in place. Your will can be changed or amended at any time and should encompass all of your possessions and assets so there is no question as to who is the beneficiary for each specific item.
All things considered, the best time to create your will is now. If you need legal advice concerning creating, changing or amending a will contact Oswald Law for professional legal assistance at 1-800-894-5931 today. Having legal counsel will ensure that your will is legally binding and that its instructions will carry the force of law when the time comes to pass on your estate to your loved ones.
About Us
Whether you need a bankruptcy attorney, DUI lawyer, criminal defense attorney, divorce attorney—or assistance with estate planning or contracts—we have extensive legal knowledge to help you resolve your legal issue.
Get the treatment you deserve from an experienced team working diligently on your case. We are your advocates, tirelessly fighting for your best outcome.
Custody negotiations are a trying time for everyone involved. The best thing you can do is not let all the emotions and frustrations take over.  Always keep your children's best interests at heart. If you are able to maintain a civil relationship with your ex-partner...
Call For a FREE Consultation
Get a winning team to fight for you when it matters most. Call us today!
Get a winning team to fight for you when it matters most.
 Call for a Consultation:
(620) 662-5489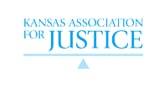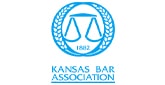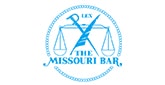 Call Today! (620) 662-5489
330 West 1st Avenue
Hutchinson, KS 67501