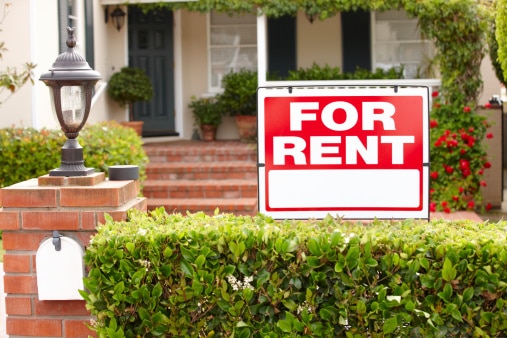 Renting a house or an apartment is becoming more and more common in the US, so it's important for first-time renters to know what they're getting into. Even experienced renters can overlook important aspects of renting if they've never come up against certain issues before. So here are some things you should know and do before signing your lease.
Renting is a Legal Process
Renting is a legal process. As such, your lease is a legally binding agreement between you and your landlord that you will pay the agreed upon rent amount on time and that your landlord will provide all of the accommodations and services stipulated by the lease and required by law. Know that you're on the hook for the full lease amount, unless other agreements are made.
Read Your Lease
Your lease isn't something you should just blindly sign. It outlines the terms of your agreement and when you sign it you are agreeing to all of its conditions. It will outline the length of the agreement, what types of things are not allowed in your living space and other important details you should be aware of. After a thorough read-through of the lease you should have some questions to ask.
Ask Your Landlord Questions
After reading through the lease you'll undoubtedly have questions, but here are some questions you should be asking your prospective landlord regardless.
How much money is required before move-in?
When is rent due?
Can you paint the walls?
Who do you call if something breaks or needs repaired?
What is the pet policy?
Where are you allowed to park?
What are the rules regarding trash/recycling and outdoor spaces?
Is there security on the premises or any crime concerns in the area?
Are there any policies regarding guests?
What are the residential quiet hours?
How much notice is required before moving out?
Research Your Landlord or Apartment Complex
When signing a lease, it's important to know who you're doing business with. Do your research on the landlord in charge of the property and ask other tenants what their experiences have been. If the property has a history of negative issues, they will certainly be available online or through word of mouth. Keep in mind, just because a property has had negative issues in the past doesn't mean that those issues still persist, or that if no issues are apparent that there won't be in the future. Ownership or management may have changed and you're rolling the dice no matter what. But arming yourself with knowledge is the best way to proceed. If you've found negative issues, ask the landlord about them. Their reaction will usually tell you all you need to know about their attitude toward tenants.
Know Your Credit Score
Knowing your credit score is valuable knowledge for the rental process. Your prospective landlord will run your credit report to see if any negative items exist. Knowing what they are going to see will help you in the negotiation process. If you have little or no credit history, you might need to have co-signer lined up for the lease agreement to give the landlord assurance that the rental contract will be fulfilled.
Set a Rent Budget
Figure out a budget that you can reasonably afford before agreeing to a lease. Factor in your monthly income and all of your bills and living expenses to know how much you can spend on rent. Agreeing to a rent amount that is too high can leave you broke and miserable each month for the entire term of the lease, so, while it's tempting to say you'll live on sandwiches and ramen as long as you get to live in a certain place, make sure you realize the cost and that you're willing to spend the agreed upon rent amount each month.
Know the Neighborhood Before You Move in
It sounds like a no-brainer, but knowing the area you'll be living in is an important factor in the rental decision process. What are the local amenities nearby? Is there a grocery store, park, gas station, entertainment, school, bar, restaurant close by? Are there places nearby that would cause you to regret living there? Explore the neighboring areas and see if the neighborhood is to your liking.
Buy Renter's Insurance
Almost no one wants the added expense of renter's insurance, but it can be the best money you ever spent if you end up needing it. If your property is damaged or stolen during your lease, you'll have a better shot at collecting from your renter's insurance policy than from your landlord, who is likely not responsible for damaged or stolen items according to the terms of your lease.
Release Clause
It's possible that during the term of your lease unforeseen circumstances may force you to voluntarily move out and end the lease before the term expires. Most leases will have a release clause that outlines if there is a fee required to break the lease early. Make sure you're aware of the terms and conditions of any release clause before signing. This will eliminate and surprises or disputes with the landlord should you want to leave early.
Make a Damage Inventory
Most landlords will provide an inventory sheet before you move in so that both parties can agree on the state of the property before the lease is signed. This is the state the property will need to be in at the time you move out in order to get your deposit in most cases. It helps to take pictures as well of any damage you see and note it on the inventory, so that you won't be held responsible when trying to get your deposit back. You and the landlord should sign the inventory when it's complete.
Get All Agreements in Writing
Make sure that all of the rental issues you discussed with your prospective landlord are addressed in your lease or that you got a signed agreement for them. Remember if it's not in writing it's not enforceable! Don't assume that a verbal agreement will hold up down the road.
Understand Landlord/Tenant Laws
The best way to make sure your interests are looked after in a landlord/tenant agreement is to know the laws in Kansas. Familiarize yourself with all of the Kansas landlord-tenant laws before you enter into a rental agreement.
If you need help understanding renter laws or if you need legal assistance with a landlord-renter issue, don't hesitate to contact us here at Oswald Law. We're here to help.
About Us
Whether you need a bankruptcy attorney, DUI lawyer, criminal defense attorney, divorce attorney—or assistance with estate planning or contracts—we have extensive legal knowledge to help you resolve your legal issue.
Get the treatment you deserve from an experienced team working diligently on your case. We are your advocates, tirelessly fighting for your best outcome.
Custody negotiations are a trying time for everyone involved. The best thing you can do is not let all the emotions and frustrations take over.  Always keep your children's best interests at heart. If you are able to maintain a civil relationship with your ex-partner...
Call For a FREE Consultation
Get a winning team to fight for you when it matters most. Call us today!
Get a winning team to fight for you when it matters most.
 Call for a Consultation:
(620) 662-5489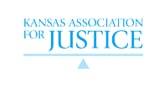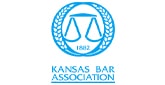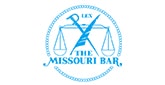 Call Today! (620) 662-5489
330 West 1st Avenue
Hutchinson, KS 67501